I suppose it makes sense that I'd work in the natural food industry.  I've always loved food, and I've always loved grocery shopping. Yup, I said it.
When I was little (we're talking like 8 years old here) I convinced my mom to let me do the grocery shopping.  Blank check in hand, I promised to stick to only what was on the list while my mom waited in the car.  Because I wanted to do it alone.  I loved hanging in grocery stores, and when Whole Foods moved to Portland, Maine it was like a new haven opened up.
I joined Centra Foods in April 2011 as their second in command when it was just a small start-up.  Since the beginning, I've done sales and marketing, and as our business has grown, the definition of what that has looked like has changed and then changed again.  I now am our VP of Sales and Marketing, helping to educate our customers and grow our company.
Some of my favorite projects have been to build and maintain our website, along with writing our weekly blog about edible oils.  I love building something from nothing, so creating fully functional systems within our start-up and figuring out how to grow our business from the ground up has always been my jam.
Our resources library has always been a proud point, simply because of the immense amount of time invested to create so many eBooks, videos and articles about the natural food manufacturing world.  So many growing food brands and corporate buyers want answers to their problems to that simply aren't shared publicly — so I'm proud to be able to research, write, and share information worth knowing. I love having the opportunity to give people insight and direction on organic and non-gmo food trends, food manufacturing, start-ups and edible oils.
At the heart of it, that I LOVE the work that I get to do every day.  The natural food industry is a joyful place to work, filled with young people who are passionate about changing the world for the better.  I'm so excited to see the work that these young brands and our next generation of leaders are doing.  I could go on and on, but for more on that read An Open Love Letter To My Customers.
If you want to learn more, you can start by visiting the Centra Foods Blog.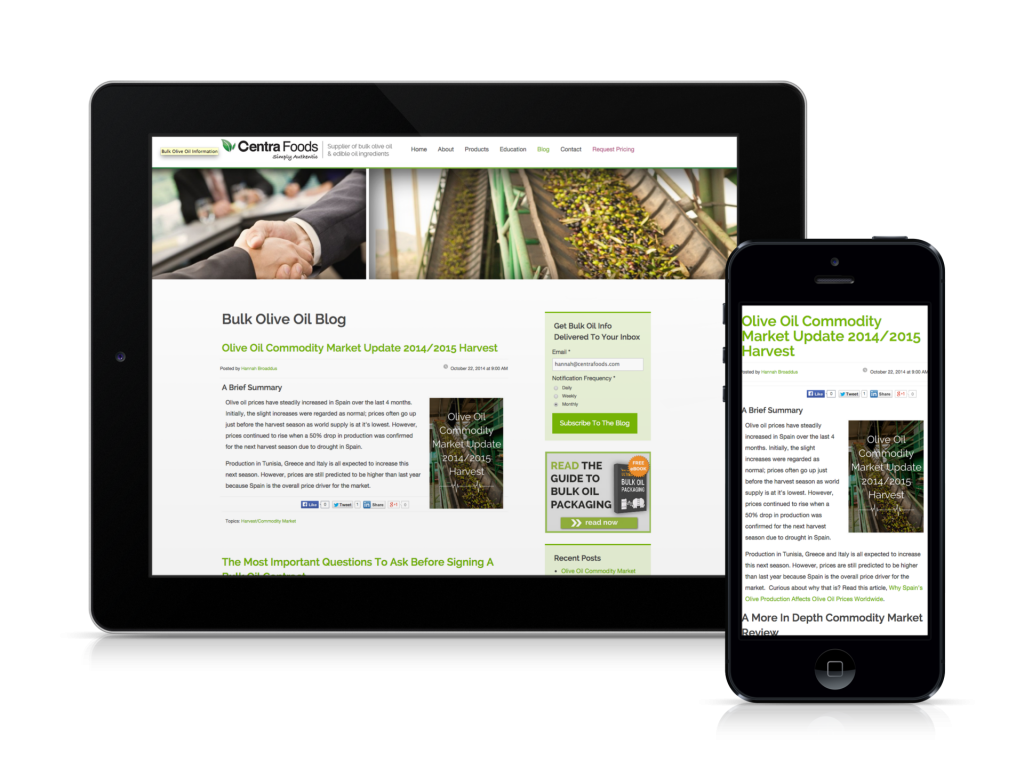 Examples of My Work
Want to see some of the work I do?  Or just learn more about natural oils?  You can download these eBooks from the Centra Foods website to learn more.