In college I started to write letters. I wrote to friends who were starting their new lives around the country. I wrote to my Grammy at home and my Grampa in South Carolina. I even wrote to my parents.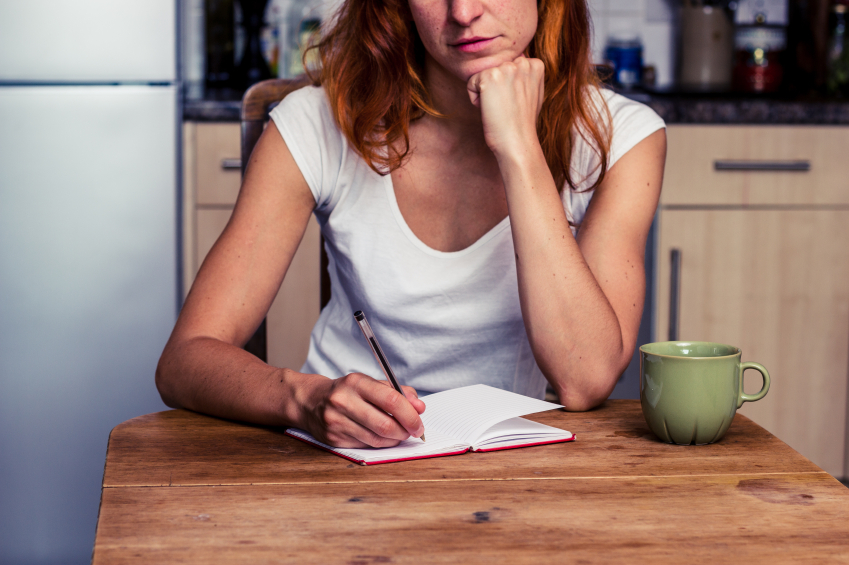 At first, I wrote because I loved the idea of snuggling up with a blanket and a cup of coffee and writing in a window nook as the sun rose. Even still, I've never done that, by the way…. Secondly, I love mail, and (just like with many things in life) the only way to get it is to give it.
So, I started sending letters. Each new place I lived I met new people and when we moved apart, I got their new address and I started to write. And guess what? It was a surprise at first, but people actually kept in touch. Give a letter, get a letter… That's how the trade off goes. I stayed close with friends I had never even imagined keeping. It let me into their life, and vice versa, but in a way that was a novelty.
Let me preface this conversation by telling you my not-so secret: I'm terrible at talking on the phone. I enjoy it, I love catching up, but even just talking to my closest friends takes time and energy that sometimes I can't muster at the end of the day. Really, it can take weeks to get me on the other line (sorry friends, you know I still love you… it's just the way it is). You phone avoiders out there like me, you understand.
The more I wrote, the more I started to learn things about myself and the way that we all communicate. I learned that we all let our guards down in different ways. And I learned that I find guidance (most often from myself) by putting things down on paper. I've always been a journal keeper, so I'm used to being honest in my writing. But letter writing to another person (especially one that is important to me and has a stake in my life) is very different.
Letter writing allows us to be real and honest about our lives to someone who matters. It forces us to be concise and not over examine things (you know, limited space on a card). Through the writing process, we often find guidance from ourselves just by spelling things out about our lives. And what I find most precious is that it allows us to document our inner life, frozen in that moment in time, like a photograph on paper. A photograph of your life that you give to someone else, and in turn, they give back to you.
Give it a try sometime.